DR. JEREMIAH RETHWISCH earned his Doctorate of Chiropractic (DC) from Northwestern Health Sciences University in Bloomington MN, and holds a Bachelor's (BS) degree in Biology from Wayne State College. He is also a NSCA Certified Personal Trainer® (CPT), is Acupuncture Certified, and is a Certified Chiropractic Sports Physician® (CCSP®). He has worked in family practice, and in clinics that specialize in automobile accidents, acupuncture, and neurology. Dr. Rethwisch has additional post graduate training in neurology and electrodiagnostics through the Carrick Institute in Cape Canaveral FL. He is also a Whiplash and Brain Traumatology Graduate of the Spine Research Institute of San Diego. His diverse background has prepared him for any patient he is presented with.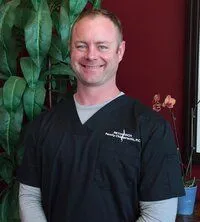 Dr. Rethwisch is a member of the Nebraska Chiropractic Physician's Association (NCPA), American Chiropractic Association (ACA), American Chiropractic Board of Sports PhysiciansTM, Northwestern Health Sciences University Alumni Association, and Millard Business Association (MBA). He has served 3 terms on the board of directors for the NCPA as the Omaha District Representative and the secretary for the Nebraska Board of Chiropractic.
Dr. Rethwisch's interests and hobbies include: golf, mountain biking, exercise & fitness, hunting, fishing, camping, skiing, water sports, local politics, cooking, and gardening. He lives west of Omaha with his wife Mindell and their 4 kids: Hudson, Harper, Paxton and Pierce.
DR. CASS THIELEN is originally from Elkhorn, NE where she grew up riding and showing horses and playing basketball. Initially, Dr. Cass' goal was to become a veterinarian, until her horse needed chiropractic care. After watching her horse adjusted, Dr. Cass decided to see a chiropractor herself. She found relief from daily headaches and a passion for chiropractic in the process. Dr. Cass graduated from Iowa State University with a Bachelors in Animal Science, then attended Northwestern Health Sciences University and graduated top of her class with her Doctorate of Chiropractic (DC).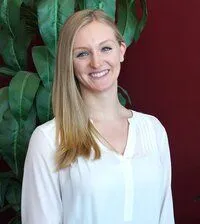 Dr. Cass has training in Diversified, Thompson and Activator techniques, as well as specialized training in extremities. She is a member of the Nebraska Chiropractic Physician's Association (NCPA) and Millard Business Association (MBA). Dr. Cass is also a Certified Animal Chiropractor through the International Veterinary Chiropractic Association (IVCA) and Licensed Animal Therapist in Nebraska. She truly enjoys meeting and educating families on how to maintain a healthy lifestyle and how chiropractic can help them achieve their health goals.
Dr. Cass and her husband Mike live with their daughter Emilia and dog Wrigley in West Omaha. In her free time, Dr. Cass enjoys reading, cooking, hiking, playing sand volleyball, and riding and showing her horses.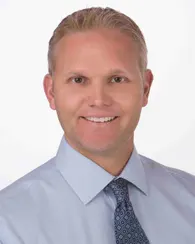 A native of Wayne, NE, DR. KURTIS KELLER completed his undergraduate studies at Wayne State college. He went on to earn his Doctor of Physical Therapy degree from the University of Nebraska Medical Center. A physical therapist since 2003, Dr. Kurtis has special interests in shoulder rehabilitation and injury prevention in the overhead athlete.
In his free time, he enjoys golfing and playing softball. Dr. Kurtis also loves watching his kids participate in sports and rooting on the Chicago Cubs and Nebraska Cornhuskers.